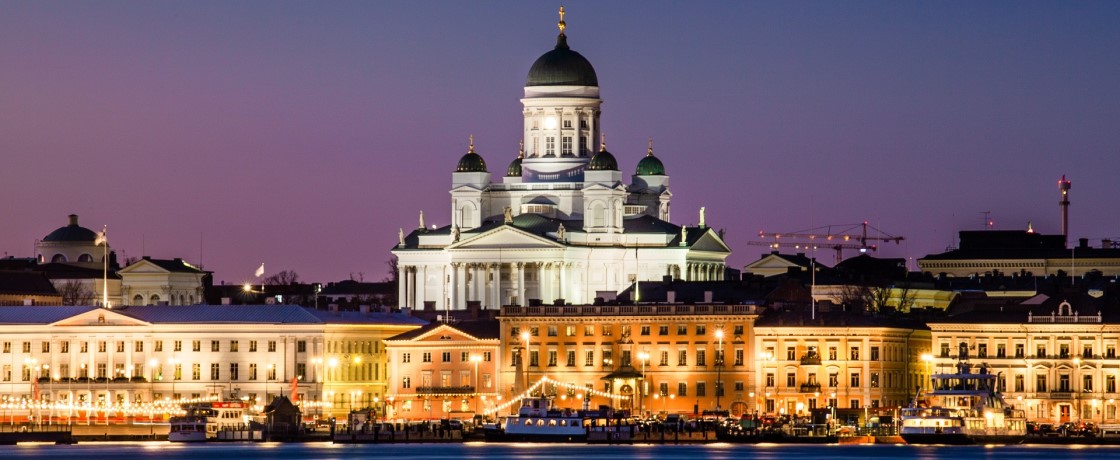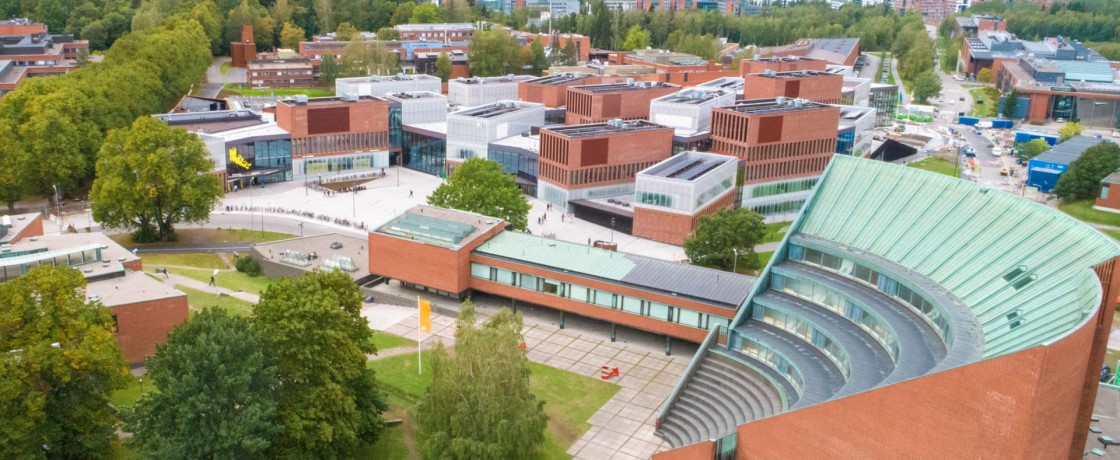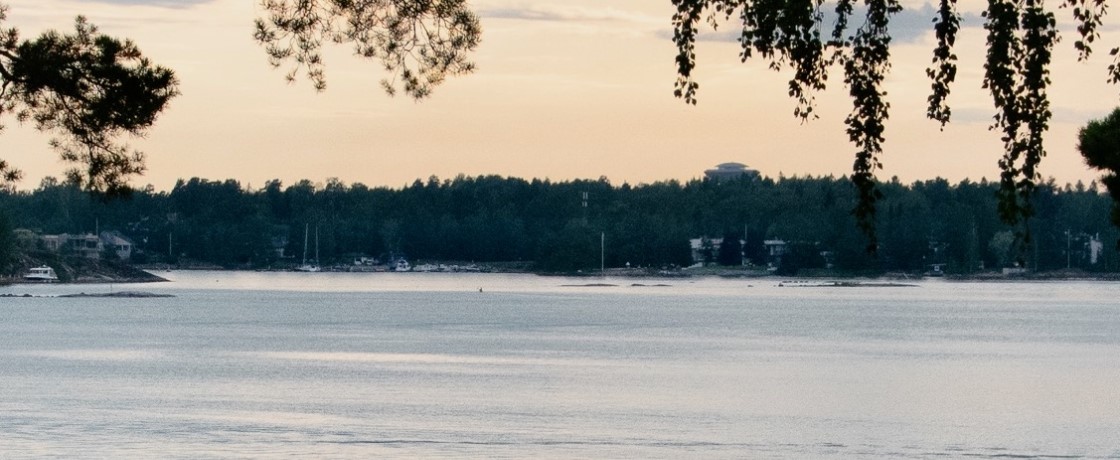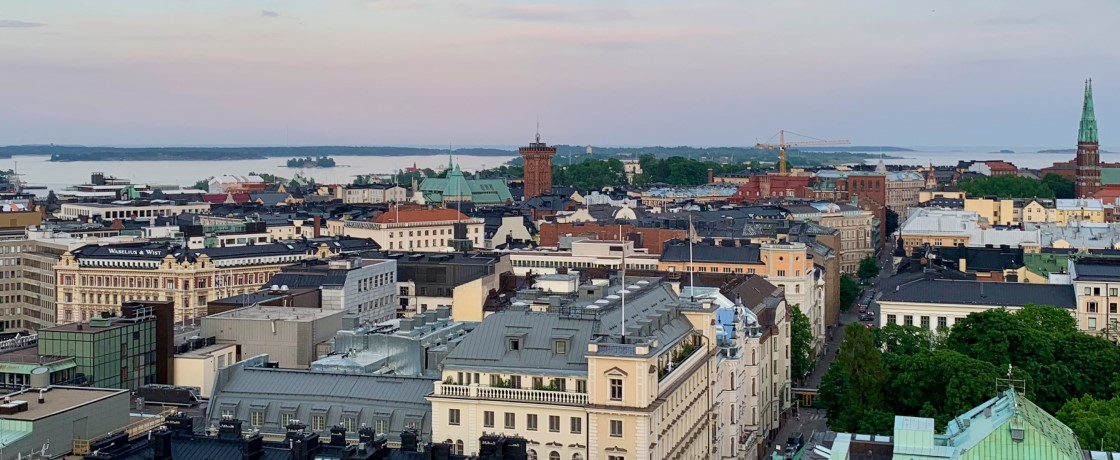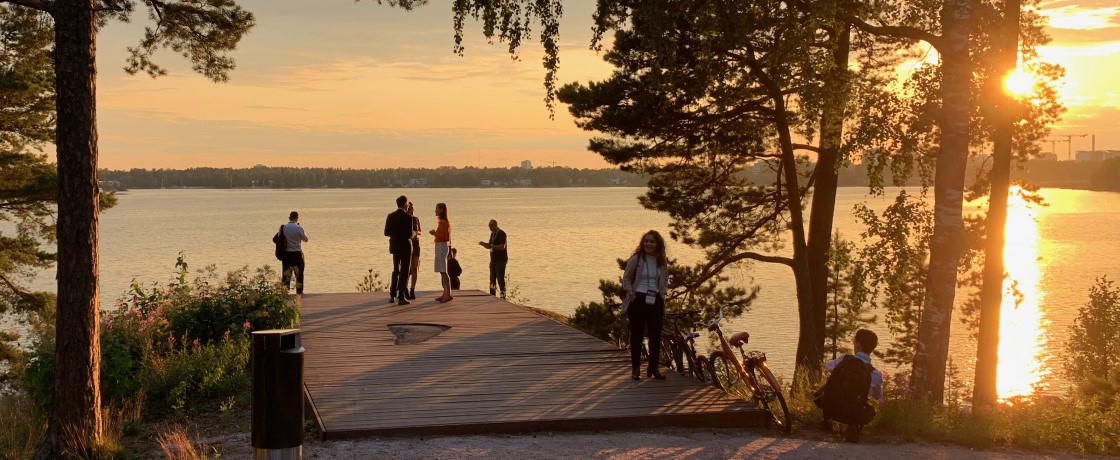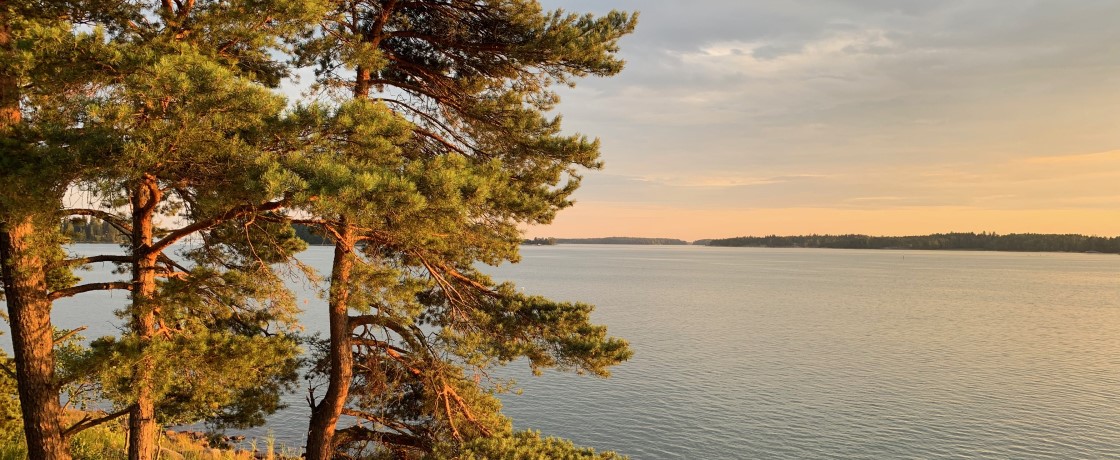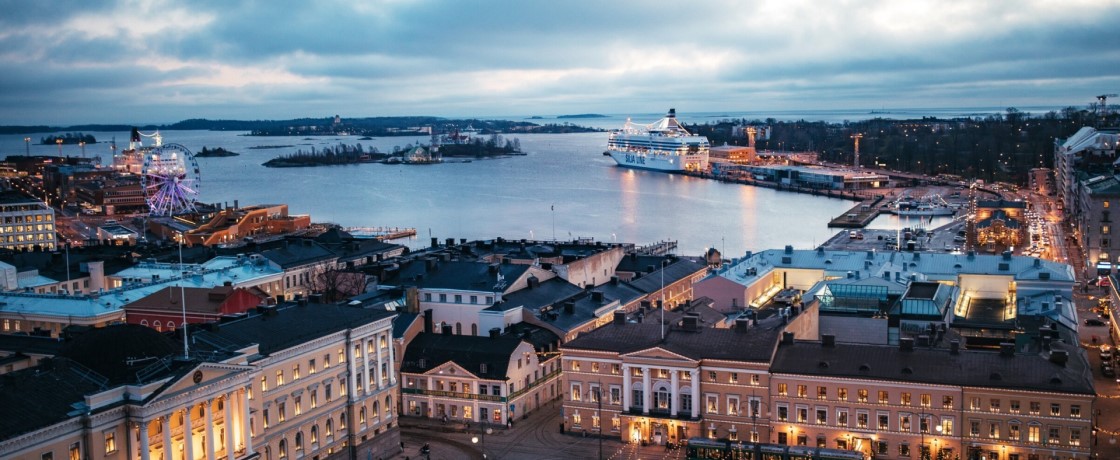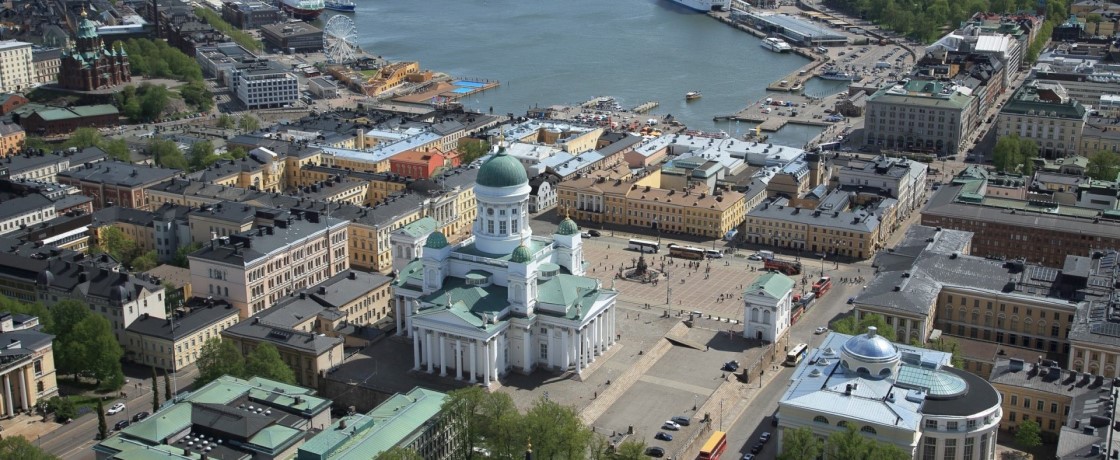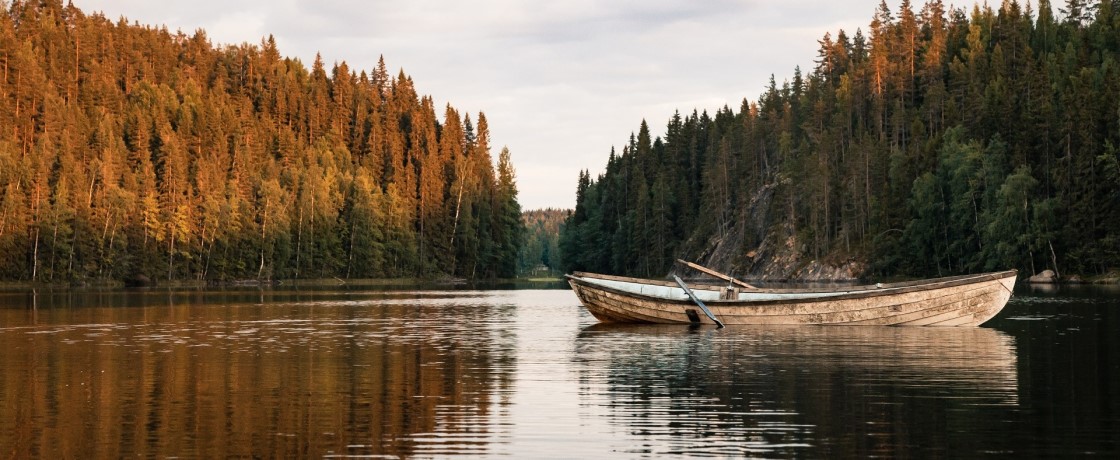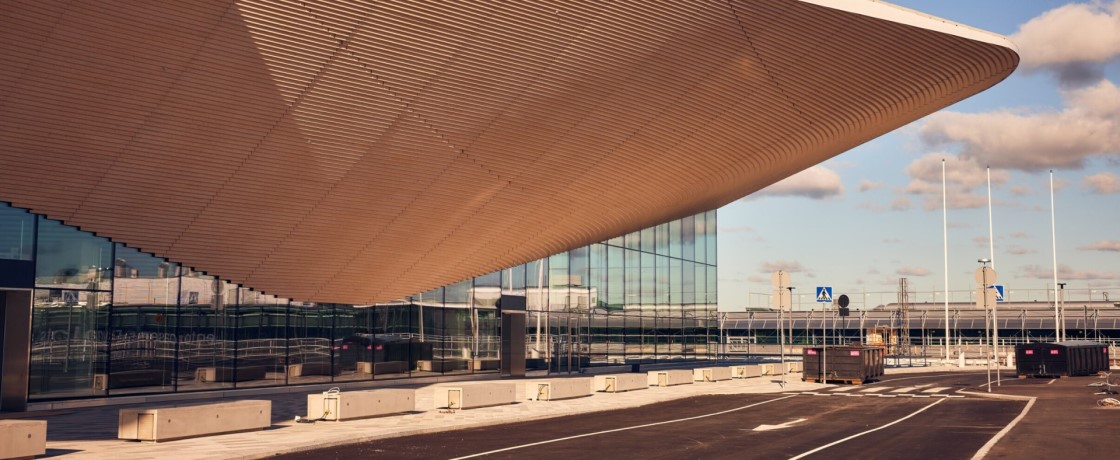 Tutorials and Workshops Program
This page will display details about the program for tutorials and workshops during the conference. The program will become available closer to the conference dates.
For more information on tutorials and workshops, please visit our tutorials and workshops for authors page.
T1 - State Space based Control as an Alternative to Conventional Loop Design in Power Converters

Organizer(s) and Presenter(s):

Dorin O. Neacșu, Technical University of Iasi, Romania

Brief description:

Since most dc/dc power stages for computer or telecom applications are currently optimized as modules by manufacturers, the effort in development moves towards controller implementation. While conventional feedback control design methods in frequency domain (lead-lag, or PI-D) are well mastered in industry, with numerous digital or power IC implementation options, this tutorial proposes and demonstrates a major leap forward with the use of State Space based design. The tutorial demonstrates that a State Space based controller is physically equivalent to a series cascaded control set up with an outer voltage loop and an inner either peak or average current loop. An in-depth presentation of the method's actual simplicity, rich in worked examples for either analog or digital implementation, opens this topic to any introductory to intermediate audience.

T2 - Multi-phase Electrical Drives: New outlook and expectation from the Industries

Organizer(s) and Presenter(s):

Mohan V. Aware, Visvesvaraya National Institute of Technology, Nagpur, India

Brief description:

Multi-phase motor drive systems have attracted much attention in recent years due to some inherent advantages which they offer when compared to the three-phase counterpart. The new developments in areas such as electric ship propulsion, more-electric aircraft, electric and hybrid electric vehicles, electric locomotive traction and renewable electric energy generation has invoked the interest amongst the researchers. These applications invariably require the electric machine, which is traditionally a three-phase motor. The multi-phase machines with power electronic based converters along with advanced control strategies are creating niche technological advancement to improve reliability and energy efficiency of these energy conversion systems. This tutorial provides new outlook and expectation from the industrial point of view.

T3 - Advanced optimal feedforward torque control and operation management of electrical drives

Organizer(s) and Presenter(s):

Christoph Hackl, Hochschule München (HM) University of Applied Sciences, Germany

Brief description:

In this tutorial, a unified theory for generic loss minimization by optimal feedforward torque control (OFTC) of electrical machines is presented which allows to analytically compute (i) the optimal direct and quadrature reference currents for all operating strategies, such as MTPC, MC, FW, MTPV [or MTPF], and, in particular, Maximum Torque per Losses (MTPL, minimizing copper & iron losses), (ii) the transition points indicating when to switch between the operating strategies due to speed, voltage and/or current constraints. The unified theory is applicable for all operation modes and allows to consider copper and iron losses and arbitrary machine nonlinearities. The analytical solutions allow for an (almost) instantaneous selection of the actual operation strategy and the computation of its corresponding optimal reference currents. Numerical methods (approximating these solutions only) are no longer required. All optimization problems, their respective constraints, and the computation of the intersection point(s) of voltage ellipse, current circle, or torque, MTPL, MTPC, MTPV, MTPF hyperbolas are reformulated implicitly as quadrics (quadratic surfaces). The proposed theory is suitable for any electrical machine. Most recent results are presented which utilize artificial neural networks (ANN) which allow to solve the OFTC problem also analytically but even faster.

T4 - Multiple Active Bridge Converters for flexible DC grids

Organizer(s) and Presenter(s):

Sandro Guenter, The University of Nottingham, Ningbo, China

Brief description:

Multiple-Active-Bridge converters are an interesting device to interlink several sources/sinks or busses within complex power networks. For instance, they could be used in solid state transformers or More Electric Aircraft DC-microgrids. However, modeling and control are more difficult than for the dual active bridge due to the more complex structure. Thus, this tutorial aims to guide attendees through the build process of an impedance model of a quadruple-active bridge converter and the related control. Attendees will learn how to derive the mathematical model of the converter and how to implement the control.

T5 - Information Processing for Industrial Cyber-physical Systems - A Complex Systems Science Approach

Organizer(s) and Presenter(s):

Pedro H. J. Nardelli, Lappeenranta-Lahti University of Technology, Finland

Daniel G. Rojas, Lappeenranta-Lahti University of Technology, Finland

Nicola Marchetti, Trinity College Dublin, Ireland

Harun Siljak, Trinity College Dublin, Ireland

Indrakshi Dey, Walton Institute for Information and Communications Science, Ireland

Brief description:

Agent based modelling (ABM) is a method of implementing computational models for a collection of relatively autonomous and heterogeneous nodes, whose behavior can be defined with a limited number of simple rules. ABM can account for a massive number of communicating nodes with a potentially infinite number of physical and logical interactions between them. However, ABM always looks for a realistic way to define interactions among the nodes, and we can indeed consider the agents as part of a given cyberphysical system (CPS) characterized by three constitutive layers. If both nodes and links are considered as agents, each of them will have their own behavioral pattern and will provide information about the dynamics of the formed network. Agent-based models can also characterize interactions between the heterogeneous agents and generate effects like clustering, coalition, communication or opportunistic resource access. Using the network effects generated, the analysis of Industrial CPSs based on ABM has the potential of establishing itself as one of the most efficient tools for extracting network topologies using physical, functional and resource-based inter-relationships between the agents at much lower complexity and energy requirements than either ML-based techniques or traditional statistical modelling. This tutorial will present a detailed theoretical conceptualization of the application of ABM for modelling the dynamics of industrial CPSs, and enabling information processing and decision-making. It will serve as a key knowledge-transfer tool for mitigating the risks of the cyber-enabled dynamics that are reaching several domains like energy and infrastructure, construction and manufacturing industries, and transportation.

T6 - Blockchain DApps with AI and Cyber Security: A Comprehensive Guide to Development and Implementation

Organizer(s) and Presenter(s):

Alex Norta, Tallinn University, Estonia

Vimal Dwivedi, University of Tartu, Estonia and Queens University, Belfast, UK

Raimundas Matulevičius, University of Tartu, Estonia

Mubashar Iqbal, University of Tartu, Estonia

Brief description:

The tutorial will cover the intersection of blockchain DApp development, artificial intelligence (AI), and cyber security. It is offered to academic researchers, practicing engineers, and professionals in the industry who want to learn about the latest advances in these three areas and how they can be combined to create cutting-edge solutions. The fundamental concepts of blockchain, DApps, AI and cyber security will be introduced, explaining how these technologies work and how they can be integrated to build secure and efficient systems. The tutorial will delve also into the practical aspects of developing blockchain DApps with AI and cyber security, discussing the challenges of integrating AI into blockchain DApps and how to overcome them. It will explore the best practices for ensuring the cyber security of blockchain DApps and how to avoid common security pitfalls. Real-world examples and case studies will be used throughout the tutorial to illustrate concepts and techniques.

T7 - Z-Source DC Solid-State Circuit Breakers

Organizer(s) and Presenter(s):

Fang Peng, FAMU-FSU College of Engineering, US

Keith Corzine, University of California Santa Cruz, US

Jinyeong Moon, FAMU-FSU College of Engineering, US

Brief description:

Dc power systems have become extremely popular as compared to ac systems due to a reduction in power conversion steps required and elimination of low-frequency transformers. Examples of dc microgrids include ship power and propulsion systems, renewable energy power systems, computer data centers, aircraft power and drivetrains, etc. In the dc microgrid, all components are well defined except for the dc circuit breaker. Options include using oversized ac breakers, solid-state dc breakers, and hybrid breakers. This tutorial covers the Z-source dc circuit breaker which is a variation of the solid-state circuit breaker. The Z-source breaker was first introduced in 2010 at ISIE. It features a resonant Z-source impedance network which causes the source current to go to zero in response to a low-impedance fault. Since its introduction, many researchers have presented variations on the Z-source breaker including broad technical improvements, bi-directional versions, etc. This tutorial summarizes this Z-source breaker research. It will first review the fundamental Z-source circuits introduced approximately 15 years ago, including the coupled inductor Z-source circuits and utilization of the circuits in the Z-source inverter. Subsequently, the fundamental Z-source breaker idea will be described, followed by a number of variations on the Z-source breaker, including bi-directional topologies. Finally, incorporating the Z-source breaker within DC-DC power converters will be presented. Selected examples of Z-source breakers will be utilized throughout the tutorial to illustrate various practical concepts, with simulations of these examples being made available to the tutorial participants.

T8 - ChatGPT, Generative AI and Prompt Engineering for Industrial Applications

Organizer(s) and Presenter(s):

Daswin De Silva, La Trobe University, Victoria, Australia

Nishan Mills, La Trobe University, Victoria, Australia

Gihan Gamage, La Trobe University, Victoria, Australia

Brief description:

Artificial Intelligence (AI) is coming of age. It is gradually becoming embedded in industrial systems and settings. Following several decades of expedient development and adoption of Artificial Narrow Intelligence (ANI); an intelligence that is domain-specific and requires technical operating expertise, we are now witnessing the rise of Artificial General Intelligence (AGI), in what is termed generative AI. Although these early developments of generative AI are far from the original definition of AGI, they represent a paradigm shift in the intelligence of machines, a transition from narrow to general. This disruptive force of AI is manifested in the current wave of Generative AI models, such as ChatGPT, LLaMA, Bard and Sparrow. ChatGPT is the fastest-growing consumer application in human history, reaching a hundred million active users just two months after its launch. In this tutorial, participants will learn the theory and practice of using generative AI models and libraries for the development of industrial applications and solutions. The tutorial begins by exploring the structural elements of Generative AI models, transformers, hyper-parameters, transfer learning and comparison to standard machine learning algorithms, followed by the application of generative AI for the design, development and evaluation of industrial applications. Participants will develop hands-on skills in using generative AI libraries and acquire a practical understanding of "prompt engineering" for diverse industrial settings. The learning outcomes of this workshop are; the theoretical foundations of Generative AI - when to use and in which settings, the design and development of Generative AI models, prompt engineering for diverse use cases and rapid prototyping to evaluation of a suitable Generative AI solution.

Requirements:

Participants will access Google Collaboratory using a Gmail account. A laptop with an Internet browser and a stable Internet connection is mandatory.